From one dream to the next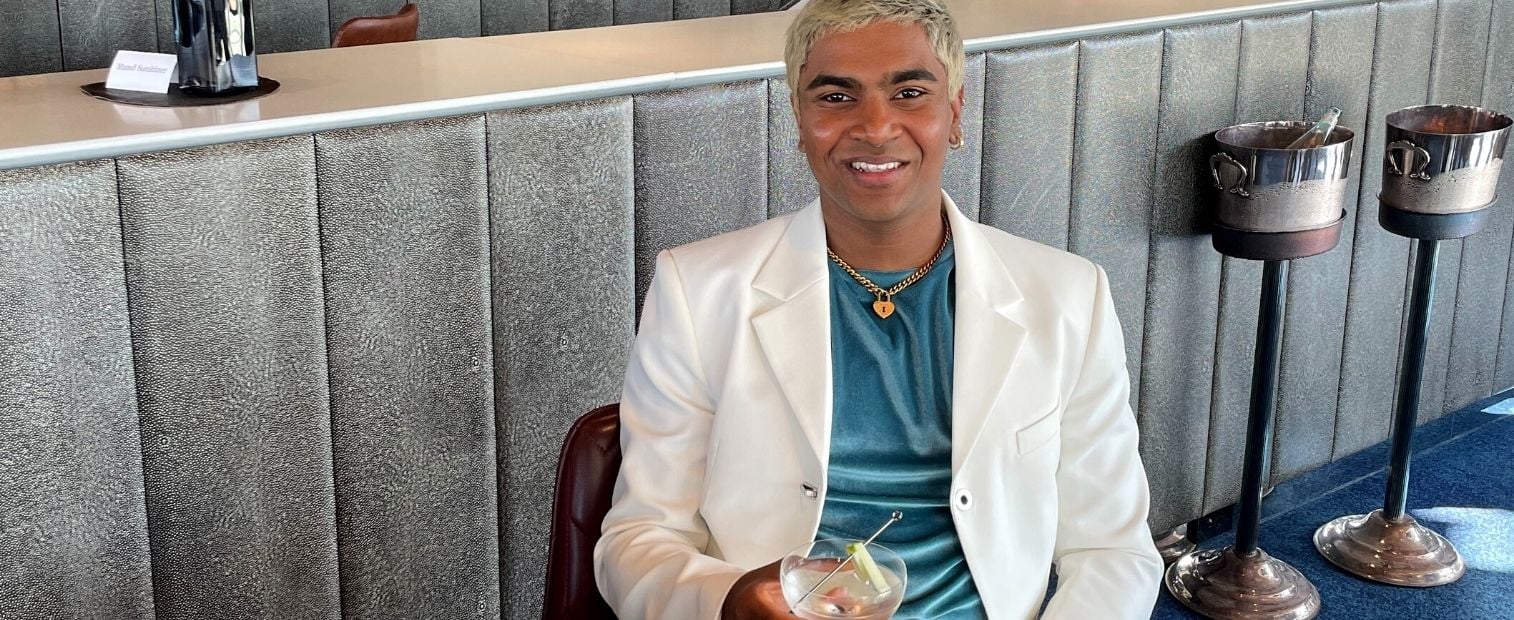 If there's ever a blueprint on how a student can make the most out of their time at Angliss and the experience industry, Hospitality student Shelantha Fernando's path is one to follow.
Shelantha has participated in student panel discussions, competitions, volunteered at Melbourne Foods and Wine Festival and attended Angliss' speed networking event which led him to gain employment as a Pastry Chef in one of Melbourne's top restaurants Society.
"At the Speed Networking event last year, I met Francesca (Talents Team, Lucas Restaurants); she recognised my talents and abilities and knew I could hone them. Being a part of the restaurant since pre-opening gave me the best insight into the restaurant's goals and expectations, giving me a clear idea of what was expected of me."
"What I enjoy the most from my job is the opportunity to be creative and see how dishes come together for the menu. And getting to work with the most kind-hearted and friendly people who appreciate me for who I am is the cherry on top!"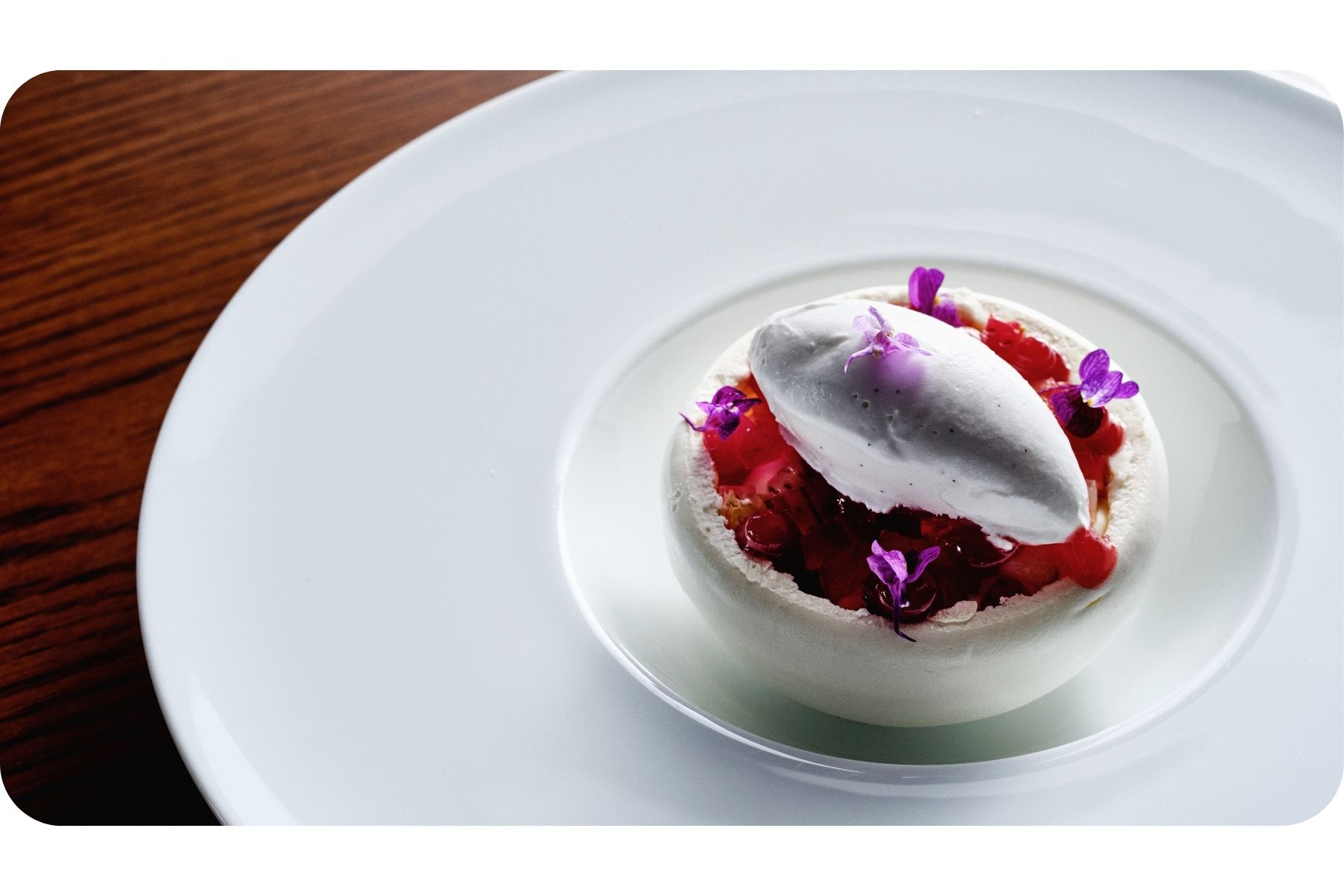 (Society's signature Pavlova, supplied by Society)
Before enrolling in the Advanced Diploma of Hospitality Management, Shelantha spent time perfecting his patisserie and cookery skills in our commercial kitchen classrooms and volunteering as a student representative. He hopes to have a well-rounded knowledge in and out of the kitchen with his foods and hospitality training.
"I appreciate learning core cookery and patisserie skills through the course. Once you enter the industry, you will realise that basics are necessary no matter where you are or what calibre of work you do. These principles are the root for creativity and the creation of innovative dishes."
"It's important to understand the big picture, the entire operation of a business. It's one thing to be a fantastic chef, but if you have no front-of-house knowledge, administration and so on, there is no way that you could run a successful restaurant. When you know how things work, you can be an all-rounder and find the best talents in the industry and hone their skills to make the entire operation a success."
It's no surprise to see what Shelantha has achieved, but he wants people to know to not compare your life to someone else's highlight reel; plenty is going on behind the scenes.
"The industry is full of growing talent and individuals - getting recognised for your skills can be challenging. I make a point to seize every moment and share my personal goals and intentions with my superiors so they can help me achieve them."
"If you ever need help, reach out before it gets out of control. Ultimately, working in hospitality can be tough. That's why we need everyone to support one another along the way!"
When we first spoke to Shelantha in 2021, he planned to own a successful restaurant one day. That might still be the goal but for the near future, he's open and excited to see where his passion for the food and hospitality culture will take him.
"I have always wanted to review food as I enjoy eating and writing! With the technical food skills and hospitality knowledge I have now, I can finally dive into it. This way, I can do more food adventures, giving me a break from work and something to look forward to. It'll also provide insights into the work done by other chefs and learn from their craft."
Published 18 July 2022