International Students - making sense amongst confusion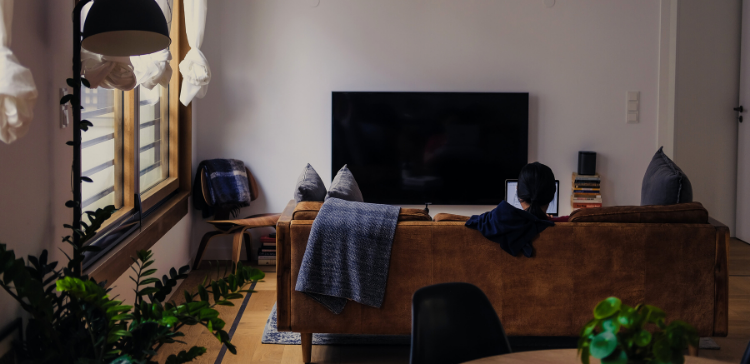 When you're an international student, learning doesn't start and stop on campus. It starts the minute when you land in Australia when you go shopping on your own for the first time, figuring out the public transportation system and countless other moments.
And now this.
When Prime Minister Scott Morrison stated in his speech last week, "It's time to go home," we feel a huge part of our community, the community that makes our campus special might feel confused. Here we will try to explain as much as we can about what this means for you and what support is available for you.
What does this mean? Do I need to book a flight home?
Short answer, depends.
At this stage, based on the government's plan, they are prioritising citizens and residents during the COVID-19 crisis when it comes to governmental assistance. If you're unable to sustain your life in Australia during this moment, it is advised for you to return to your home country where you might be eligible for governmental assistance.
However, if you have the skills or certification that is listed under critical skills, there may be opportunities during this crisis.
The good news is you have the right to remain in Australia as long as your visa is still valid. And they won't be able to cancel it over something you have no control over (e.g. classes being canceled or postponed). We've moved as many classes as we could online, but since we are a trade school, it presents some challenges. Many of our students rely on our facilities to learn and practice. What happens then? Well, we continue to follow the strict guidelines from the Victorian Chief Health Officer around physical distancing to make sure the well-being and safety of our community a priority (as advised by the State government as well). However, if you have any concerns over these new changes, please reach out to your coordinators as soon as possible.
What happens now?
The Australian government will continue to communicate any updates or changes directly to universities and TAFEs; then they will relay it back to the affected students. Based on an update that was released on 4 April on the Home Affairs website, it says that the government is making some changes to temporary visa holders. For example:
Students who've lived in Australia for at least 12 months can now access their superannuation.
If you are working or consider working for the major supermarkets, you now have the option to extend your work hours. However, this will return to a maximum of 40 hours per fortnight from 1 May onwards.
For more information around this, please read the full statement here.
Who do I listen to?
Okay, let us break it down for you. As a rule of thumb, you should comply with local state advice (that's Victorian Premier, Dan Andrews for Melbournians and NSW Premier, Gladys Berejiklian for Sydney-siders) and follow what your University or TAFE have advised you to do. For general updates across Australia, you can refer to the federal government. For the latest update, you can click here.
Who can I turn to?
You are not alone. Believe us when we say, we are thinking of you all and we're trying our best to come up with options and solutions to put your mind a little bit more at ease. In the meantime, government agencies such as Study in Australia have created a page filled with vital information to help you navigate through this crisis.
Angliss Support
WACS
Monday to Friday, 9am – 5pm – available via wacs@angliss.edu
Disability support
Monday to Friday 9am – 5pm available on-campus, and via disability@angliss.edu.au
Learning Advisors
Monday to Friday, 9am – 4pm – available via learningadvisors@angliss.edu.au or https://waistudentservices.as.me/schedule.php
Careers & Employment
Monday to Friday 8:30am – 4pm – available via careers@angliss.edu.au
International students can also access the following organisations:
Youth Beyond Blue (1300 224 636)
Headspace (1800 650 890)
Lifeline Australia (13 11 14)
Beyond Blue also has a dedicated COVID-19 forum for people to seek support
Online Event: William Angliss Institute Forum (International students)
On 16 April 2020, you can join a virtual Q&A discussion to hear from Wayne Crosbie, Director of International, and Bruce Bradfield, Manager of International Marketing, as they address key concerns you may have regarding the current COVID-19 situation.
We know that it is a challenging time for many of you, and there have been a lot of uncertainties about how the current circumstances may affect you.
Please submit a question you would like answered in your registration. There will be an opportunity to raise questions throughout the session.
For information about your visa, please visit the Department of Home Affairs' website.
Lastly, you can turn to your friends. Your chosen Australian family. We're talking about the people you met on your first day of school. The same friends you spend time with after you finish your classes. We're all in this together. There's never been a more important time to maintain that bond. If you're going to do something today, check on one of your friends and see how they're going. You may not be able to go for a coffee together, but you can arrange lunch over Zoom any day.
Look out for updates on myWAI, email and our social media accounts.