Matteo Pignatelli wins lifetime achievement award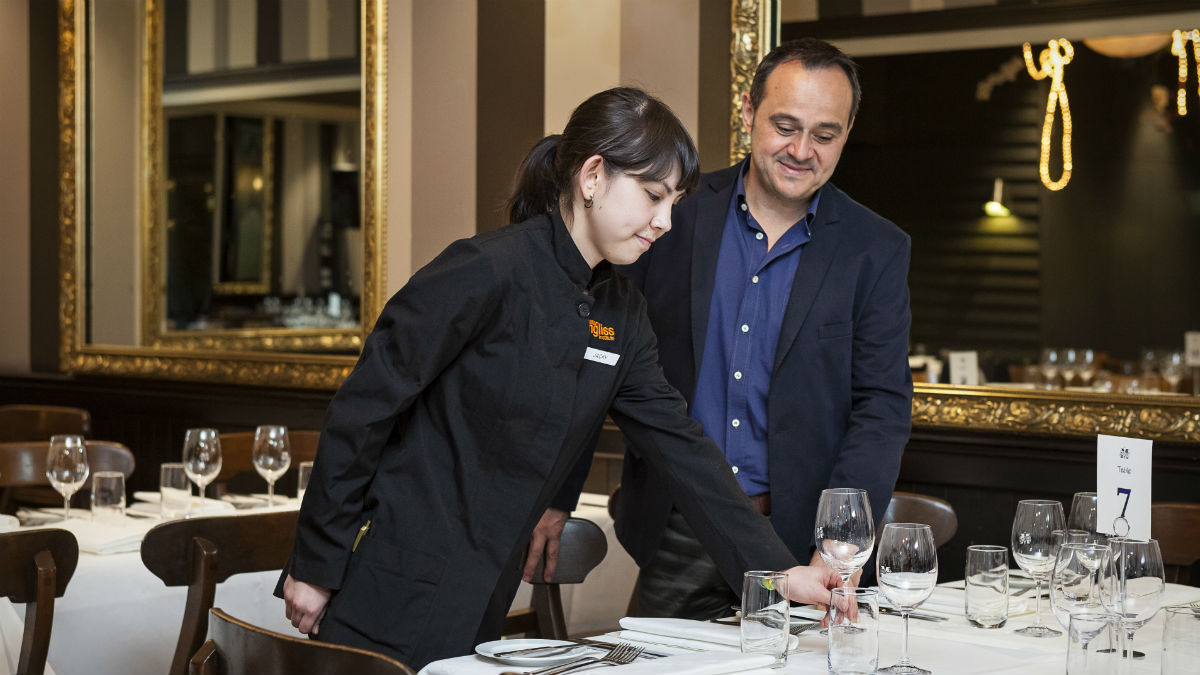 Earlier this week, Angliss alumnus and current board member for the Institute, Matteo Pignatelli, was awarded the 2019 Lifetime Achiever Award by the 2019 Victoria and Tasmania Savour Australia Restaurant & Catering HOSTPLUS Awards for Excellence.
A leading restauranteur, Matteo was recognised for his ongoing contribution to the Victorian restaurant industry.
Graduating with a Diploma of Business in Hospitality Management from Angliss in 1989, Matteo honed his skills working for fine dining establishments including Jacques Reymond and Masani's.
Following graduation, Matteo became the Managing Director of Fedele's Italian restaurant in Glen Waverley before turning his attention to Matteo's, which he opened in 1994.
Serving contemporary Australian and Italian-inspired cuisine, Matteo's remains one of Melbourne's most celebrated dining experiences.
Throughout his career, Matteo has occupied several leadership roles across the hospitality industry. These include Chairman of the Restaurant & Catering Association Victorian Council (2008 to 2018) and President of the Restaurant and Catering Association of Australia (2012 to 2016).
Matteo was co-founder of Tables 4 a Cause, a web-based platform raising funds for the 2015 Nepal earthquake appeal, and the online tips calculator, Split Our Tips.
As part of our annual Open Day on Saturday 3 August, Matteo will participate in a panel discussion about life and career opportunities in Melbourne's thriving food scene.