Emergency procedures training for aviation students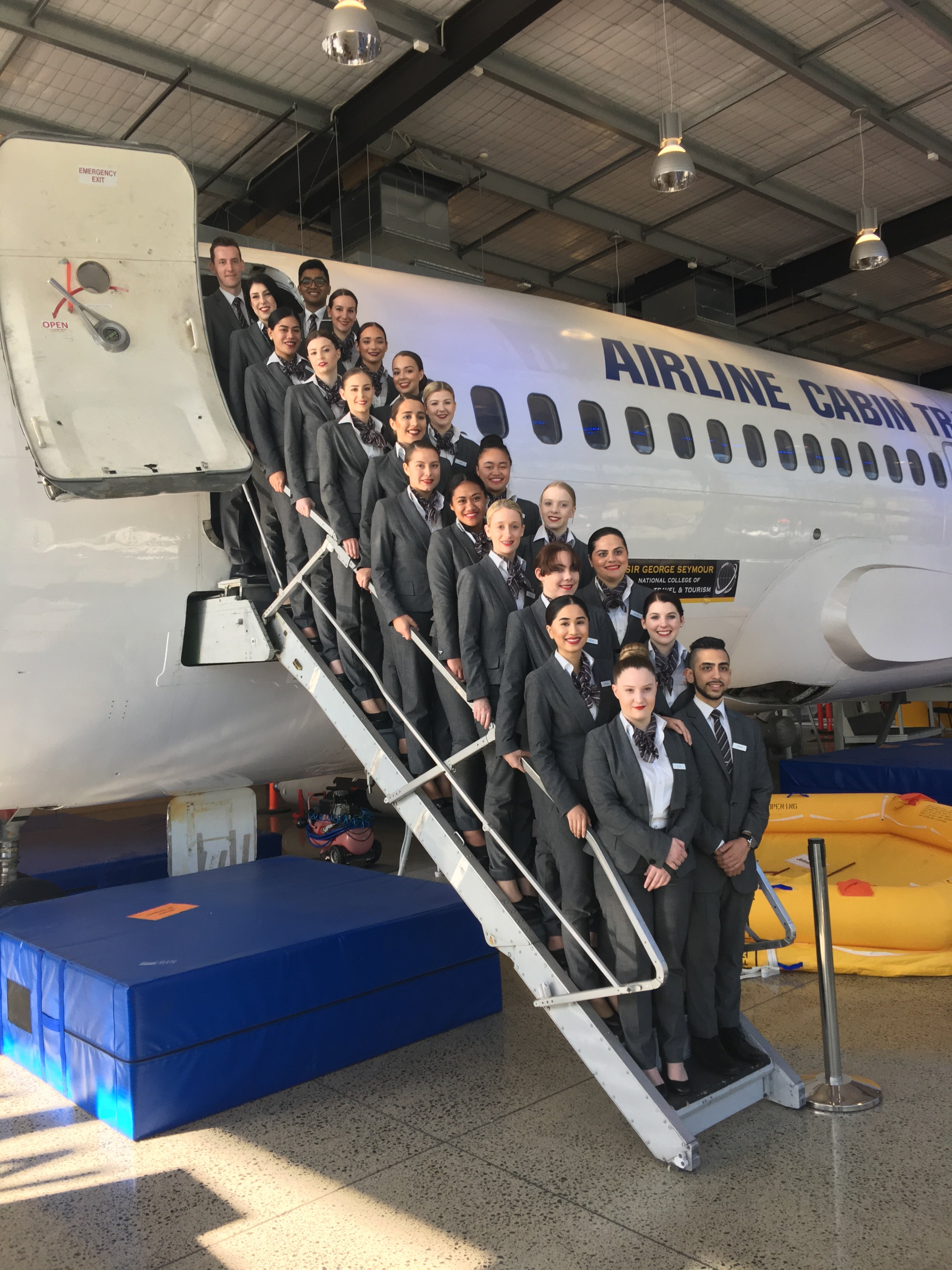 Aviation students have returned from another successful trip to New Zealand to finish their practical assessments.
The group travelled to Auckland to complete their practical competencies for the 'emergency procedures – safety and security' component of the aviation course. The students were required to open an exit door and evacuate an aircraft, jump down a slide, and complete a number of scenarios which may occur on board during a flight, for example; putting out a fire, dealing with disruptive passengers, expecting the unexpected, boarding scenarios and life raft survival.
Travel and aviation co-ordinator Steve Markiotis said, "The students get so much out of the experience, their confidence soars as they are put under pressure and are required to complete a task they never thought they would ever have the opportunity to do."
The practical assessment component of the course prepares future graduates for entry into cabin crew ground school with any of the airlines.
"The airlines train their own specific procedures during ground school, but here at William Angliss Institute we get them prepared for the hardest five - nine weeks of their life. Students who completed the course in semester one of 2017, have stated that the New Zealand trip helped them successfully complete ground school with their airline as they knew what to expect and they were head and shoulders above the other cabin crew members in training," Steve said.