Angliss excels at the fine food experience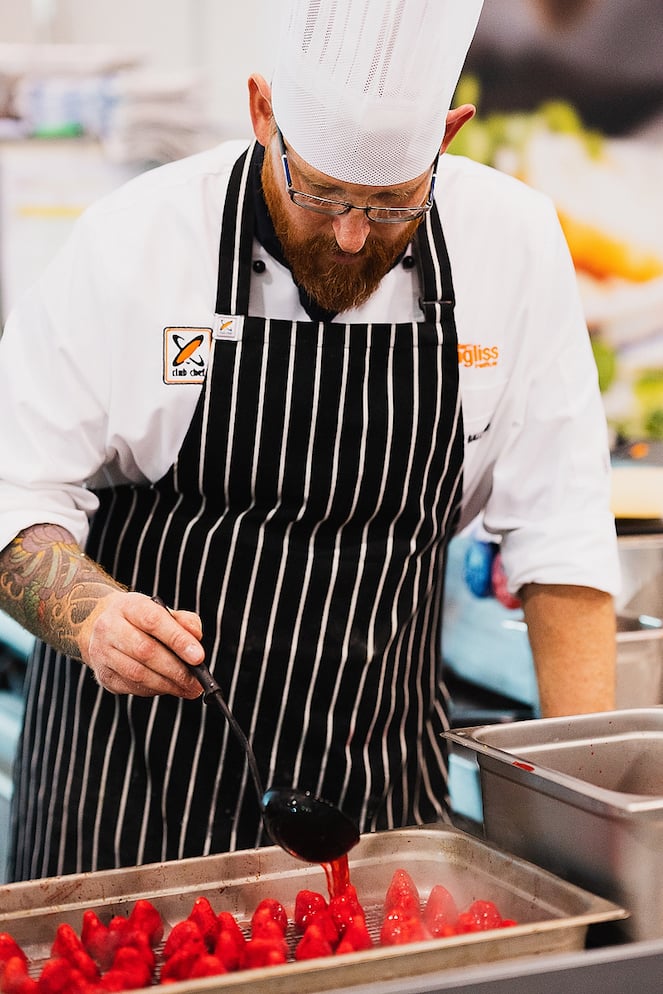 Fine Food Australia, the leading trade exhibition for the food industry, has been a huge success for William Angliss Institute. Teachers and students were involved across the board over the four days of the show.
Australian Culinary Federation with the support of many partners including Nestle Professional provided competitions and events giving the next generation of young chefs and hospitality professionals an opportunity to work with expert teachers and industry specialists to improve their skills and experience.
The Nestlé Professional Women In Foodservice Awards celebrated the successful women of the foodservice sector. Congratulations to all the 2018 Nestlé Professional Women in Foodservice Awards finalists and winners for their outstanding contribution to shaping the future of Australian foodservice and hospitality. William Angliss Institute Rising Star winner is Grace Watson director of Zeitgeist Group and congrats to chef of the year Jo Barrett and industry legend Alla Wolf-Tasker. Angliss students Lloyd (Fong Wei), Jun Da Nng and David Brim won silver medals at the prestigious AUSTAFE competition – there were no golds awarded, with bronze medals for Riley Byl, Alex Silva , Monique Chester and Jaymz Harris.
Angliss teacher and chef Jan Watson was on the AUSTAFE judging panel, professional cookery teacher chef Dale Lyman was the chairman of the panel, and chef Belinda Clements judged the Wild and Wacky and sugar paste cakes iced cakes. Baking Skills was also judged by teacher Susan Carey and many students participated.
Angliss teacher and chef Andrew Ballard was awarded Chef of the Year for highest points scored in the individual live cooking category.
Andrew also competed as part of the Angliss team in the Chef's Table live buffet event with chef Stuart Walsh and Angliss students Anya De Sliva and Ruchita Thora, receiving a silver medal.
This new competition with teams of five chefs prepared four varieties of cold finger food, one cold seafood buffet and salad and 20 plated main courses and desserts to be judged.
In addition, more than forty other students assisted at the show or visited to gain exposure to the industry.