Australian-first Master of Philosophy for TAFE
William Angliss Institute is the only TAFE in Australia to offer a research-based Master of Philosophy and the only non-university to offer a Master of Philosophy by Praxis and Exegesis.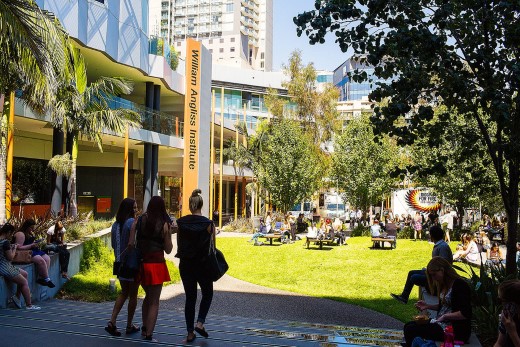 As a specialist institution focused on, and with close and proactive links to, the increasingly economically important foods, tourism, hospitality and events industries, the Institute is ideally placed to offer these internationally recognised higher degrees by research programs with their compelling mix of academic rigour and practical real world experience
The M.Phil (Praxis and Exegesis), with its emphasis on a research-based creative project, lends itself particularly well to higher studies in foods, tourism, hospitality and events.
Projects will encompass real world applications, for example, developing new approaches to guest services to improve productivity, or looking at the economic and community benefits of food festivals.
According to Dr Paul Whitelaw, Associate Director Higher Education and Quality, "an example of the M.Phil Praxis and Exegesis could be if you are a chef and you want to focus on developing new dishes using BBQ. "
"This work would encompass researching and becoming the expert on way different cultures have develop BBQ based cuisines and dishes. Then the practical and creative element would involve developing and cooking a range of new style BBQ dishes that demonstrate your advanced technical cooking skills as well as your critical thinking and creativity in new approaches to the traditional BBQ," Dr Whitelaw said.
These M.Phil degrees are aimed at those wishing to develop their applied research skills and apply them to their existing craft skill set, innovators with a desire to conceive, design and conduct industry-changing research, and those wanting to join in a global conversation about ideas and theories through their own specialised research.
There are two Master of Philosophy options offered by William Angliss Institute starting in 2019.
M.Phil (Major Thesis) requires extensive investigation into a chosen topic supported by a 30-60,000-word thesis.
The second option, M.Phil (Praxis and Exegesis) involves an emphasis on creative work (Praxis) that is subsequently analysed and explained by a 15-20,000-word thesis (Exegesis).
For more information visit angliss.edu.au or register for this event.