Students and teachers adapt to online experience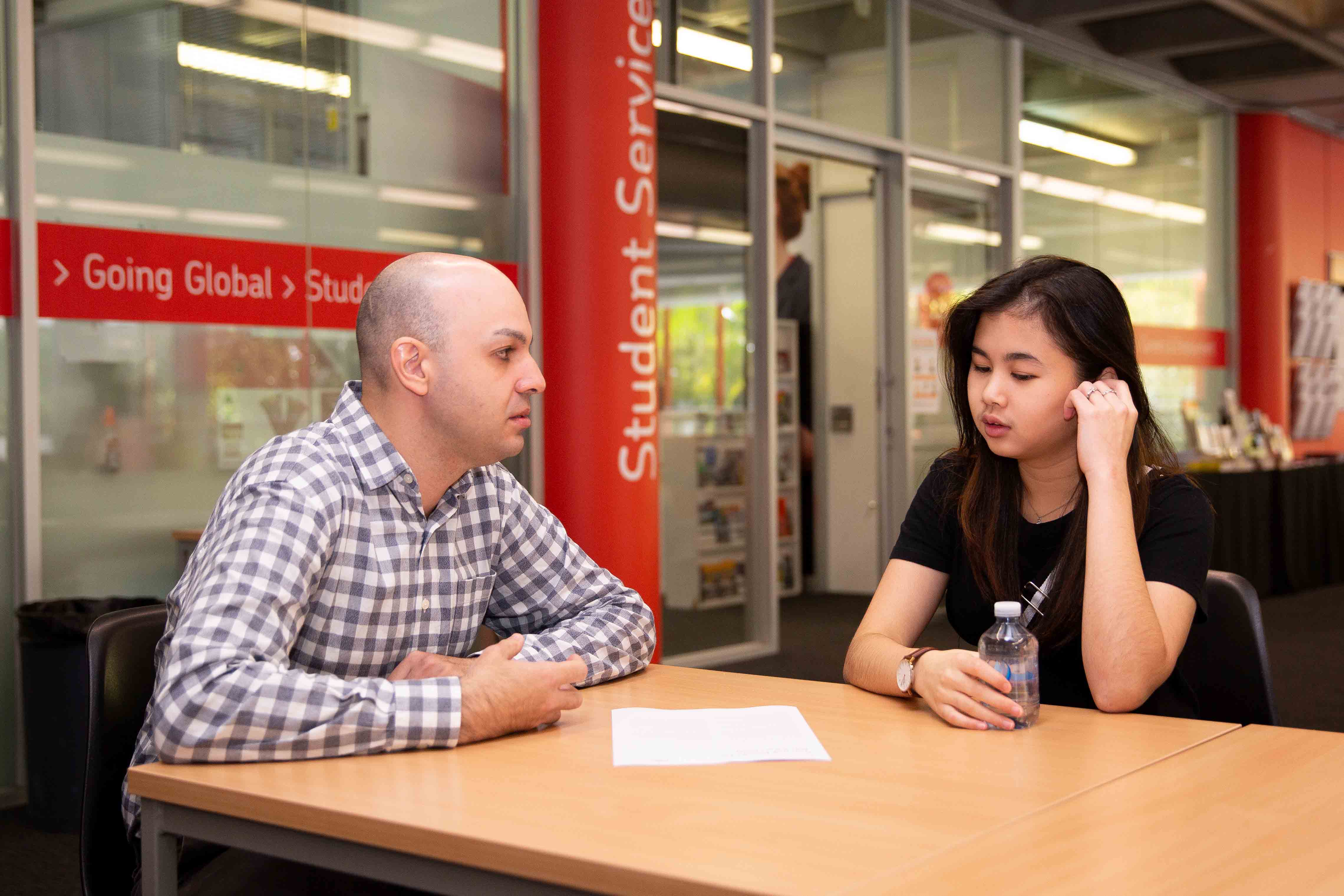 Across the William Angliss Institute campus teachers and students are working in new ways using technology to bring the student experience of learning to life.

VET tourism and event management teacher Garth Lategan has been leading the charge with teachers to move vocational classes online.

"A few students have already commented to me that one of the positive outcomes of learning online will be that the technical skills gained from this experience will translate into many industries," Garth said.

"We have been integrating our online student learning platform using a combination of PowerPoint and Moodle with Zoom technology. This helps to maximise the online experience for students by making it more interactive. Often we will start my class with the larger group to present an overall lesson plan and then break into smaller groups for discussion. I can switch between groups to answer questions and chat. The additional benefit is these classes will also be available on Moodle for students that have missed a class or want to revisit part of a lesson," Garth said.

Already instead of doing homework alone or via chat, students are using Zoom to work together in a much more efficient and supportive way. Advanced Diploma Hospitality Management and VET student representative Marie Sequerah said online learning can be a bit tricky at times but it's resourceful.

"The lecturers are going out of their way to help the students in any possible way. It is truly remarkable how hardworking most of them are. I have been blessed with great lecturers by far as I understood most of my online learning units," Marie said.
With all Higher Education students now undertaking blended learning, tourism lecturer Jessica Derham said her students are adapting really well.
"I think Zoom provides a great online learning environment to engage the students, utilizing the break out room function to facilitate group activities, whilst still being able to ask students to expand and talk about their contributions to activities."

"I am doing industry projects with my students, so have had to be innovative by way of providing virtual tours and inviting guest speakers to a Zoom session," Jess said.

Bachelor of Tourism student Katie Lapierre said so far she has really enjoyed the online learning experience.

"As I live more than an hour away from campus it has become so convenient to learn using this format. I also have many early morning and late classes, so by having my lectures and tutorials through Zoom has been fantastic. Working with Zoom I am having conversations with people that I wouldn't normally within the class setting which is great. I have also found that it can be more one-on-one than in a classroom at times, with the teachers and other students interacting better through a video conversation. I know the teachers are also working to change some of the things that are not working as well – such as four-hour seminars which are too long on a Zoom meeting. Overall I'm really enjoying this new way of learning," Katie said.
Published 29 April 2020