Students get inside scoop on hospitality innovation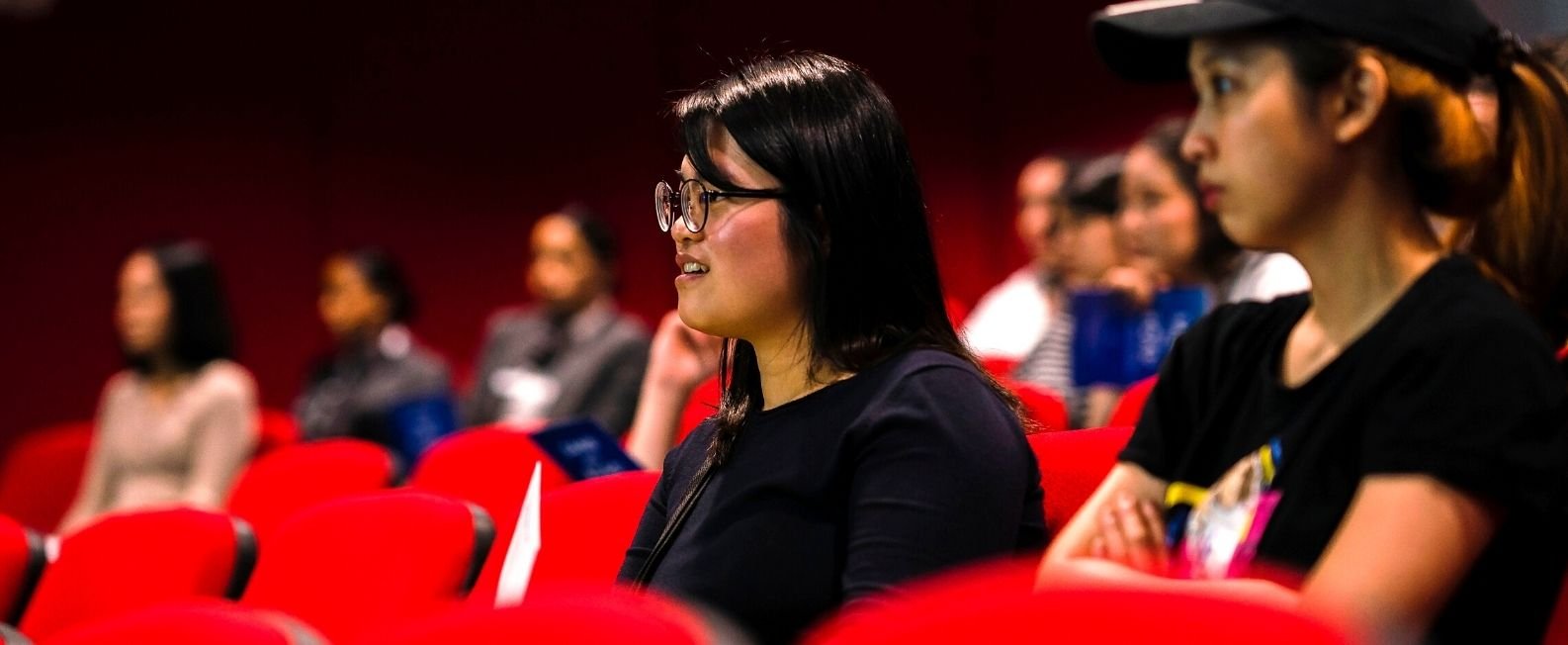 Worksmith general manager Rob Weston joined Hungry Hungry owner Mark Calabro to talk with Angliss students about innovation and technology usage in the hospitality industry since the onset of the pandemic.

More than 40 Angliss students, staff and graduates joined the discussion online and in person, including many Bachelor of Culinary Management and Bachelor of Tourism and Hospitality Management students.

Higher Education lecturer Ngaire Griggs said the masterclass was a great way for the students to hear first-hand what was happening in Melbourne's hospitality industry – and how adaptation by industry leaders has led to ground-breaking advancements.

"It's vital for students entering the industry to be able to apply an innovative approach to their practice in light of the challenges which were presented last year with the pandemic," Ngaire said.

Over the course of the semester students completed Innovation and Entrepreneurship, a unit which encompassed problem-based learning, with the objective of staying well-informed with trends and learning vital problem-solving skills. This masterclass gave a great window into how industry is working an ever-changing climate.

The many changes through COVID-19 lockdown in Melbourne were explored with the increase in high end restaurants joining online delivery portals like Providoor as well as the rapid uptake of technology.

"In terms of app usage for restaurants the highest uptake was in the 36-45 age group" Rob said.

"More agility with restaurants using technology was particularly important in increasing loyalty – and the data reinforces the use of discounts are not necessarily the way to do this. Many restaurants used the apps to increase personalised service which supported return clients," Rob said.

"Now the access to staff in the hospitality industry is a major issue with a lot of applicants having little experience and this highlights the need for businesses to have a staffing strategy," Mark said.

The discussion included current ideas being applied in some restaurants such as dynamic pricing with 'premium' times and this increasing meal costs, similar to the way Uber operates in high demand times.

Third year Culinary Management student Nauzer Banjani said he thought the masterclass was a very innovative session and suited the end of semester class on Innovation and Entrepreneurship.

"The new technologies coming through like QR code scanning and data analysis to help businesses see past and current trends was game changing for the hospitality industry," Nauzer said.

"Perhaps these industry experts could be brought in as guest speakers for our problem-solving skills as well."