Serving with winning smiles at F1 Grand Prix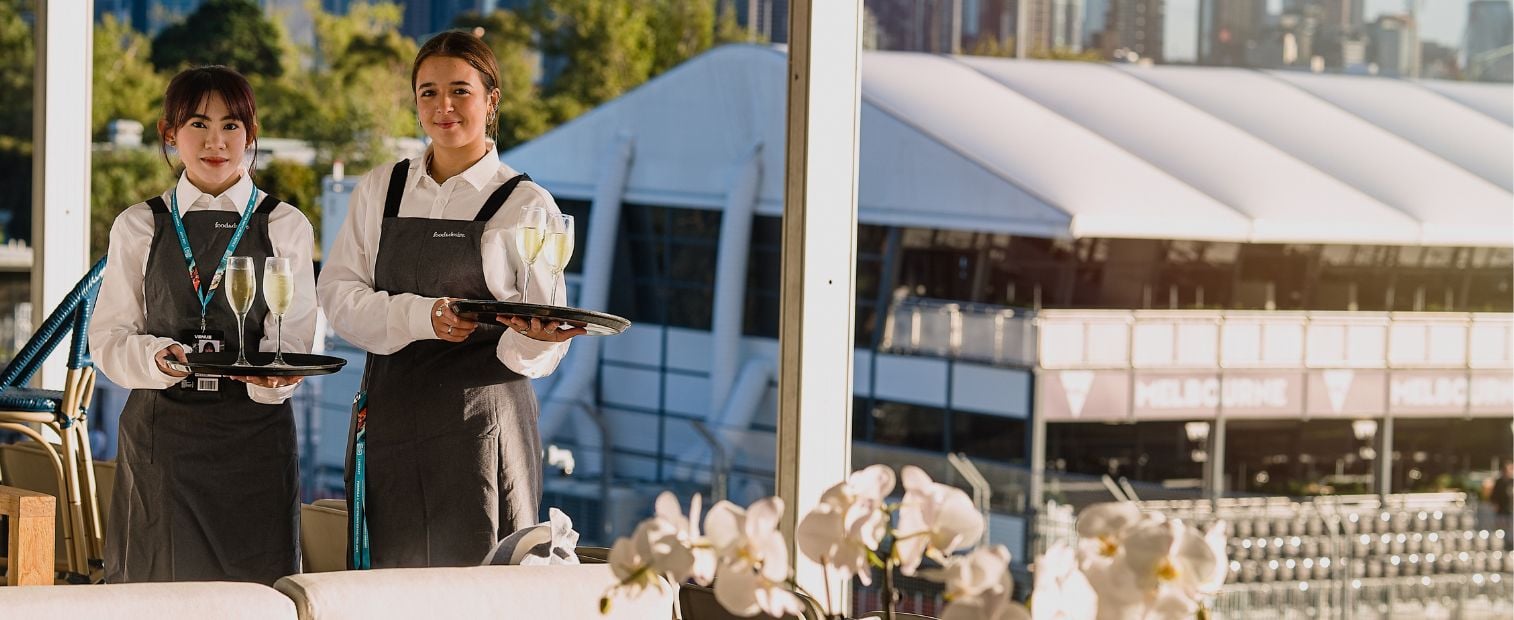 Thirty Hospitality students worked front of house with the team from Food and Desire Catering, at the Formula One Grand Prix in Melbourne.
Every year, students studying at Angliss can take part in an exclusive recruitment drive for Food & Desire, the F1's high-end caterers. The opportunity allows them to not only enjoy the atmosphere and experience first-hand the scale of the major global sporting event, but also to learn from industry leaders.
While looking to manage or own a restaurant in the future, Diploma of Hospitality Management student Micha Angela Wibawa was excited to experience her first F1 Grand Prix. "Working at the Grand Prix was one of my biggest achievements - my dad is a fan. I really enjoyed interacting with the customers," she said.
In 2023, the Australian F1 Grand Prix set a new attendance record, estimated over 444,000 across the four-day event, making it the most attended sporting event in Melbourne to date. For the hospitality industry, this means well-polished processes for food preparation and front-of-house service are essential.
Certificate III in Hospitality student Charlie Webster was excited to work at the F1 and loved the experience. While currently working as a bartender at The Palms Mordialloc, he believes his experience at functions in the Angliss Restaurant gave him the edge for front-of-house duties at the Grand Prix.
"It set me up for the more formal environment at the Grand Prix, including how we presented garnishes on drinks and engaged with the guests. It was also a really friendly environment and great way to get different hospitality experience," said Charlie.
Program Leader Hospitality & Youth Learning Sophie Seeger explained, "Key learnings of participating in large-scale events include industry immersion and bringing the classroom into industry. Students obtain paid employment, and gain experience as well as complete hospitality service periods that contribute to the completion of their studies."
With the race contract extended to 2025, the opportunities for future students are assured, with the continued involvement of Angliss students described as "a credit to the quality of our training".
Enrolments are currently open for the July intake. Visit Hospitality to enrol or contact us at +613 8595 5334 or enquiry@angliss.edu.au
Published 18 May 2023