Georgia's international exchange lands her in London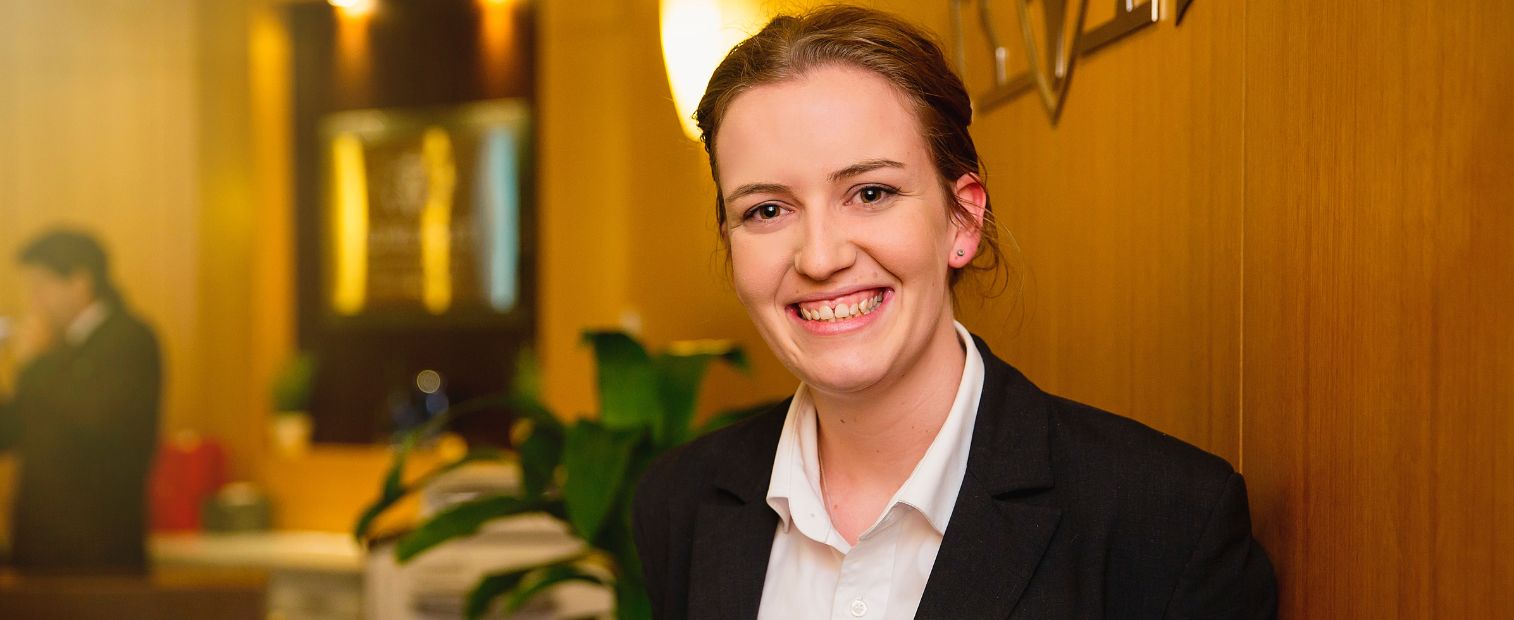 When former Bachelor of Tourism and Hospitality Management student Georgia Danaher was studying at William Angliss Institute, her impressive work was acknowledged by educators so much so, that the Institute flew Georgia and her and her team to New York to compete in the Market Study Competition sponsored by STR Global (data delivery and analytics) as a part of her assignment.
Today, Georgia is thrilled to be working as STR's Senior Hospitality Researcher at their London office.
Lynn Richardson, the Institute's Faculty of Higher Education Director said, "Georgia's study group made it through to the finals, which is not bad when competing against international universities."
In her role at STR, Georgia researches new hotel developments to add to STR's database, which gives clients insights into growing markets and helps with their forecast analysis. She also maintains the current hotel supply in Europe, Middle East and Africa (EMEA) and focuses in on client portfolios to grow their database further.
Because Georgia knew about STR from studying at William Angliss Institute, she was able to use the same research to inform STR clients. When asked what she likes about her job, Georgia said, "I love that every day is different, and I am adding a lot of value to the database through my own research. There are a lot of opportunities to grow in the company." She added, "The team is a great, friendly bunch that makes every day enjoyable. I would like to grow to become a manager at STR and, hopefully down the track, return to Melbourne with the company."
But Georgia's career goals haven't always been clear to her. When she finished high school, Georgia went straight to university to do an Arts degree. It was only after six months travelling alone in Europe that Georgia decided to turn her passion for tourism into a career. She chose William Angliss Institute due to the Institute's specialisation in tourism.
"There are so many great opportunities at the Institute and there is always something going on around campus which makes it fun and exciting all the time," she enthused.
"It is a small Institute, which is great because it isn't overwhelming, which university can be when you make the transition from high school.".
Georgia took advantage of Angliss' international exchange opportunities and studied an exchange at the University of Barcelona in Spain, where the sustainable and heritage tourism subjects were of particular interest to her. She noticed how much the country depends on tourism.
Georgia said, "Studying sustainability in a country that relies on tourism for their economy, it was really interesting to see possible future impacts that could be positive or negative for the Spanish tourism industry."
She said, "I would like to get into research and data analysis. I am really interested in historic data and making sense of the trends to better understand business strategies. I would like to incorporate this into sustainable tourism. I really enjoyed seeing how much change goes into the hotel industry, especially how hotels are now recovering from the COVID-19 pandemic."
Georgia's advice for future students is, "Take all the opportunities that come, and do any hands-on experience you can. While the theory is great to know, it is the real life experience that will help you.
When Georgia spoke about her passion she said, "The industry is so interesting, and is always changing with customer demand. Many of us travel and stay in hotels, so it is so great to see new hotels coming along and how that will change that market, and seeing the demand come back in now that life is going back to normal. The tourism and hospitality industry is always going to be there and is always growing, so it's a great industry to get in to and William Angliss Institute is a great place to start."
To work toward a sustainable future like Georgia, consider enrolling into Tourism or Hospitality. Visit our website or call 03 9606 2111 to learn more.
Published 17 June 2022