Make Open Day Work For You!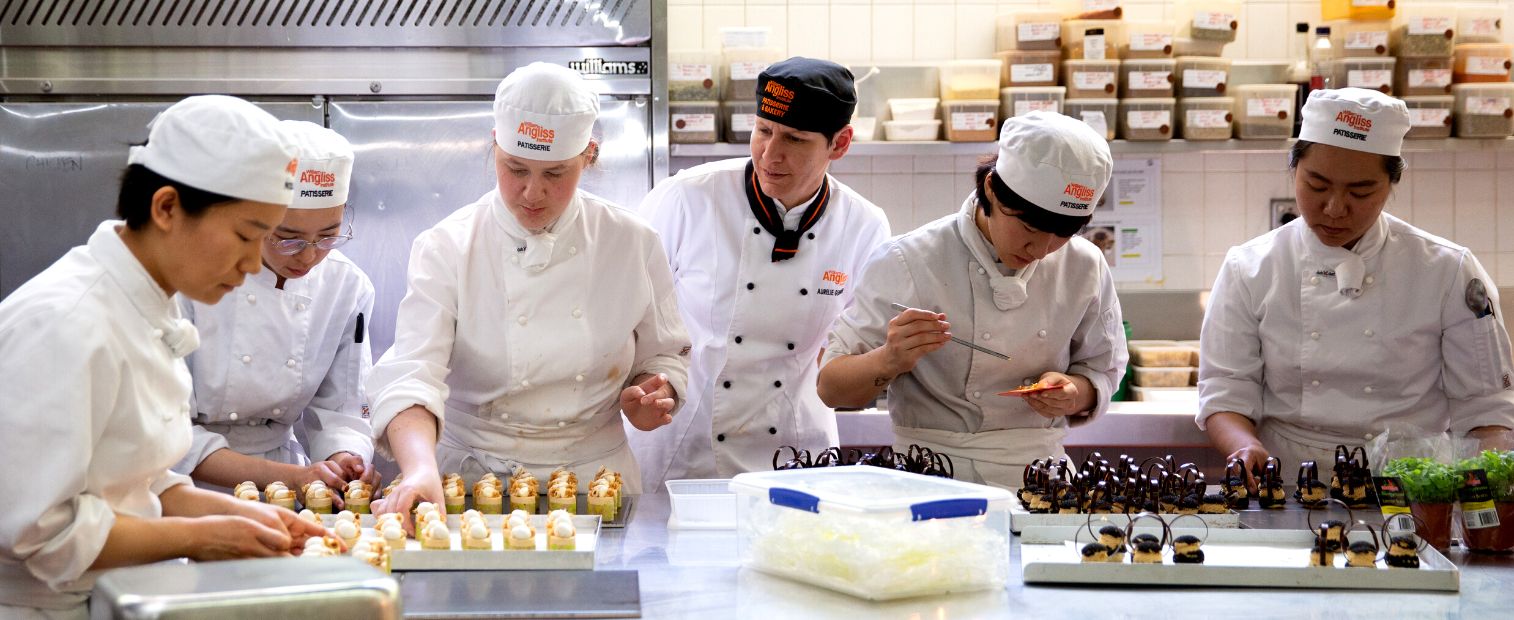 You know you've had the best Open Day when you walk away inspired and confident about what you want to do next.
When you attend Open Day on Saturday, 13 August, we encourage you to experience everything the day offers and ask the questions that matter most to you. Here's some we think you might like to consider.
When I arrive at Open Day, what's the first thing I should do?
Now that you've registered to join us ;-), you'll have an idea of where to start. Keep your Open Day planner email and Open Day Program Guide (in your goodie bag given out on arrival) handy. It'll tell you where and when your sessions are scheduled. Angliss can seem big, but with your program guide, planner and our staff and teachers, there's always someone that can help you navigate your future campus!
Want more? it wouldn't be an Open Day if we're not upping the ante! While you experience our events, why not play our Open Day Bingo where you can tick, snap and share your experience to be in the running to win $500 worth of prizes* as well?
Next, it's time to start asking the big questions.

How will Angliss prepare me for the real world?
Beyond our accredited courses, which cover the building blocks of your career, you may wonder about how to break into the industry. Here's when our Careers and Opportunities Team enters the chat. Ask them about Speed Networking, Higher Education Mentorship Program, and Careers' Expo and why they are essential for students interested in finding work and building their network.
Want more? Ask us about our industry partnerships with Melbourne Food and Wine Festival, Formula 1 Grand Prix, Young Tourism Network, Worksmith and work placements in the industry at the various Expos. Course expos are located in The Gallery for Patisserie and Baking, The Bistro for Cookery, Food Science and Butchery, Building A Level 4 for Tourism, Events, Hotel School and Resort and Hotel Management, and Angliss Restaurant for Hospitality, Culinary Management, Food Studies and Youth Learning.

I plan to be more independent when I start my course; it'll be my first time juggling work and study. What type of support is available to me as an Angliss student?
You're not alone! Chat with our Learning Advisors, Access and Disability Services, Wellbeing and Counselling Services about study strategies, learning support and confidential mental health consultation. Ask us how you can make the most of your student experiences and the people who can help you.
As a bonus for you, we've also shortlisted some of our favourite work and study hacks, from scholarships to planning ahead with our Important Dates guide and tentative timetables. To learn more about our application process, fees and timetables, head to The Library (Building C).
Want more? Ask our teachers what a typical day looks like for an Angliss student; what are the assessments like?

And the million dollar question, why Angliss?
The short answer is here's where you'll thrive and be with like-minded people. Open Day will help you feel this vibe, and we hope you'll feel at home pretty quickly.
Melbourne (and beyond) is packed with Angliss alums making their mark in the Foods, Hospitality, Events, Tourism and Hotel industries. From Buddha Lo winning 'Top Chef' season 19 to a team of Angliss students and graduates being a part of the pre-opening team (led by alumni Front Office Manager Justin Louey) at the new five-star Melbourne Marriott Hotel Docklands.
For hospitality student Shelantha Fernando, Angliss is not only a place where he can master his craft, but it's a place where he continues to push his limits and grow.
"Once you enter the industry, you will realise that basics are necessary no matter where you are or what calibre of work you do. These principles are the root for creativity and innovation creation," said Shelantha.
Want more? Don't hold back this Open Day. Experience as much as possible and ask questions unique to who you are and want to be.
Published 1 August 2022