Serving up nutritious meals is child's play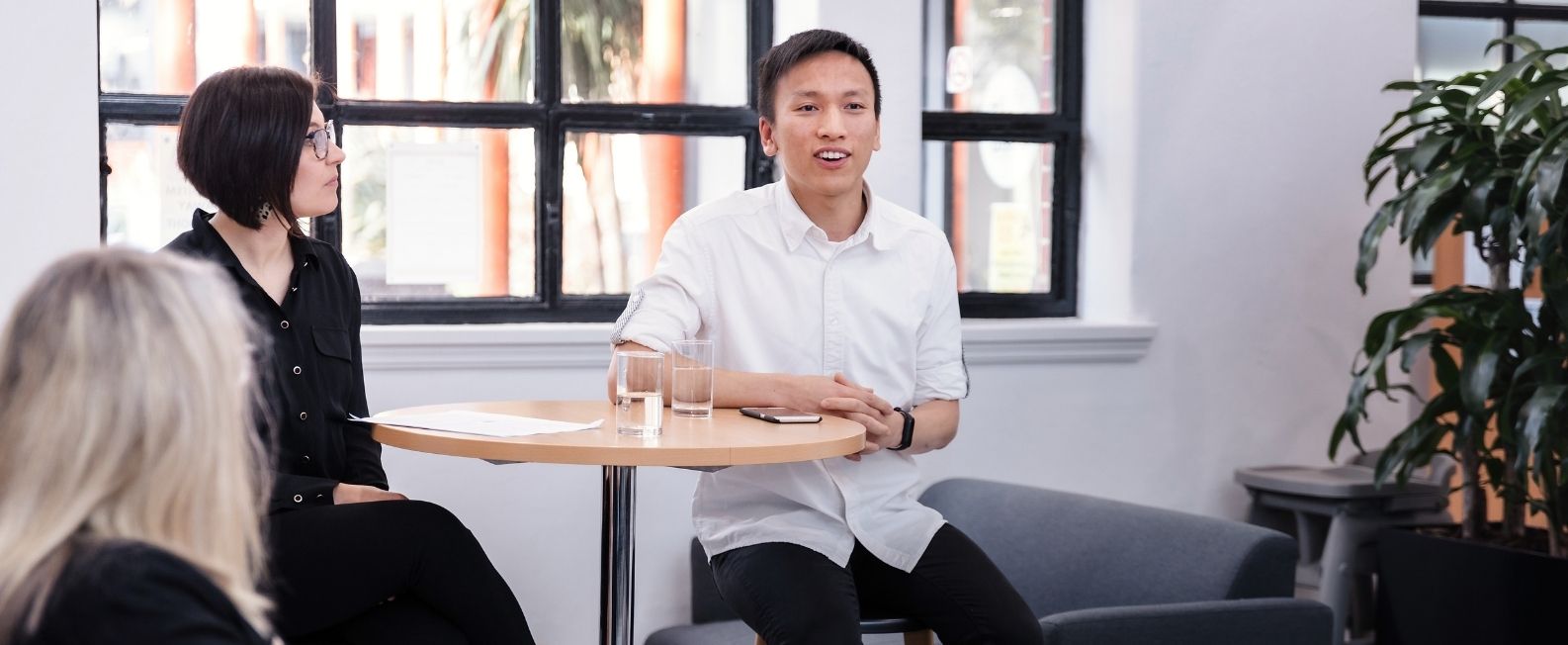 Getting children to eat broccoli is one of Chef Henry Pun's latest obsessions as part of his job as a chef in a childcare centre. Feeding hungry kids is working at a different pace to his previous job at Mya Tiger in The Esplanade Hotel St Kilda, otherwise known as 'The Espy', and is a far cry from Henry's former work as an accountant.
Henry completed his Certificate IV in Commercial Cookery and Certificate IV in Patisserie at William Angliss and immediately took the industry by storm, working as a chef with Sand Hill Road at The Espy.
As lockdown hit Melbourne back in March 2020, Henry and a group of his friends took this opportunity to give back to the community by supplying free plant-based meals for front line workers – producing over 1,000 meals in the course of three months, knowing that people were in need of a helping hand in those unprecedented times.
While Melbourne's lockdown continued, Henry looked at other opportunities and commenced work in the childcare industry. "Cooking and preparing healthy nutritious meals for kids is not something I thought I'd ever be doing, but at the end of the day, it's very rewarding," Henry said.
"I don't like broccoli! Carrots are icky! I want chicken!" Those are the things you'd often hear from children.
"In order to provide a balanced diet for the growing children, you need to look at different ways of getting the children to eat more variety of food; whether it be making food fun to eat or hiding vegetables inside of yummy curry puffs," Henry shared. "At the end of the day when the educators return with an empty tray, you know you've successfully done it again!"
Henry made the most of his time at William Angliss Institute including being the VET Student Representative in 2018, starting a student club to promote student engagement, participating in the Sustainability Committee to address environmental issues and creating a lower carbon footprint campus, and participating in culinary competitions to further develop his skills.
"I had the opportunity to sit among industry leaders and school boards to report and discuss institute related topics. I was in charge of driving a more successful student involvement for years to come by acting as the voice of the VET students."
We asked Henry what was his driving factor to take up these extra roles during his time at Angliss and he answered, "I wanted to do something out of my comfort zone and taking on these roles helped push me in the right direction. Being able to see results and make new friends along the way was a very satisfying part of this new journey. This role has strengthened my confidence to transition into work in the hospitality industry."
He commented that "The teachers at Angliss put a lot of effort into making sure that we, as students, understand both the practical and theoretical side of being a chef. Being able to be trained by them has very well equipped me with the skills and knowledge needed to enter the industry very smoothly."
Henry also mentioned the importance of William Angliss Student Service Centre and how they assisted him greatly during his study here at William Angliss. "If there wasn't a student service centre, I don't think I would have made it through my course. They have been one of my supporting anchors throughout my studies. They have always welcomed me to just relax in their office and catch up for some chit chat, answering questions regarding scholarships and opportunities, assisting me with starting my own student club, and helping me excel in every aspect of leadership and personal growth."
Henry hopes his story at William Angliss will inspire others to not be afraid of taking that first step to follow their passion and pushing themselves out of their own boundaries to do more.