Galloping toward a career in Hospitality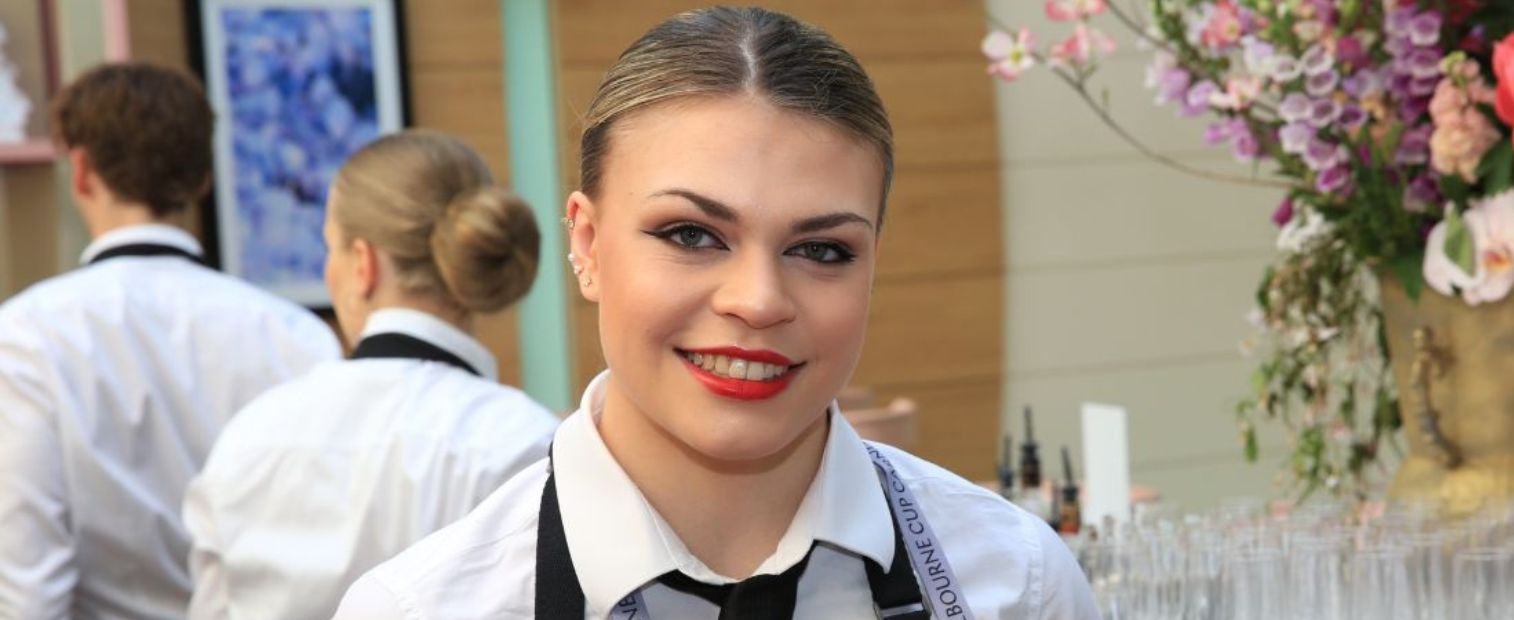 What a week of glamour and excitement for our Hospitality students!
Thanks to Food & Desire, a Melbourne-based catering and hospitality company, William Angliss Institute students had a tremendous opportunity to work for the Victorian Spring Racing Carnival, which includes the famous Lexus Melbourne Cup Day, along with three other key race days, Penfolds Victoria Derby Day, Kennedy Oaks Day and Turnbull Stakes Day.
On the morning of 12 October at the Melbourne campus, students were put through their paces by Food & Desire's General Manager David West, and Chris Young, the company's People & Culture Generalist. Each student was interviewed and taken through a friendly front-of-house practical test, including a separate information session, to determine their food and drink serving skills and their desire to be a part of some of Melbourne's biggest days.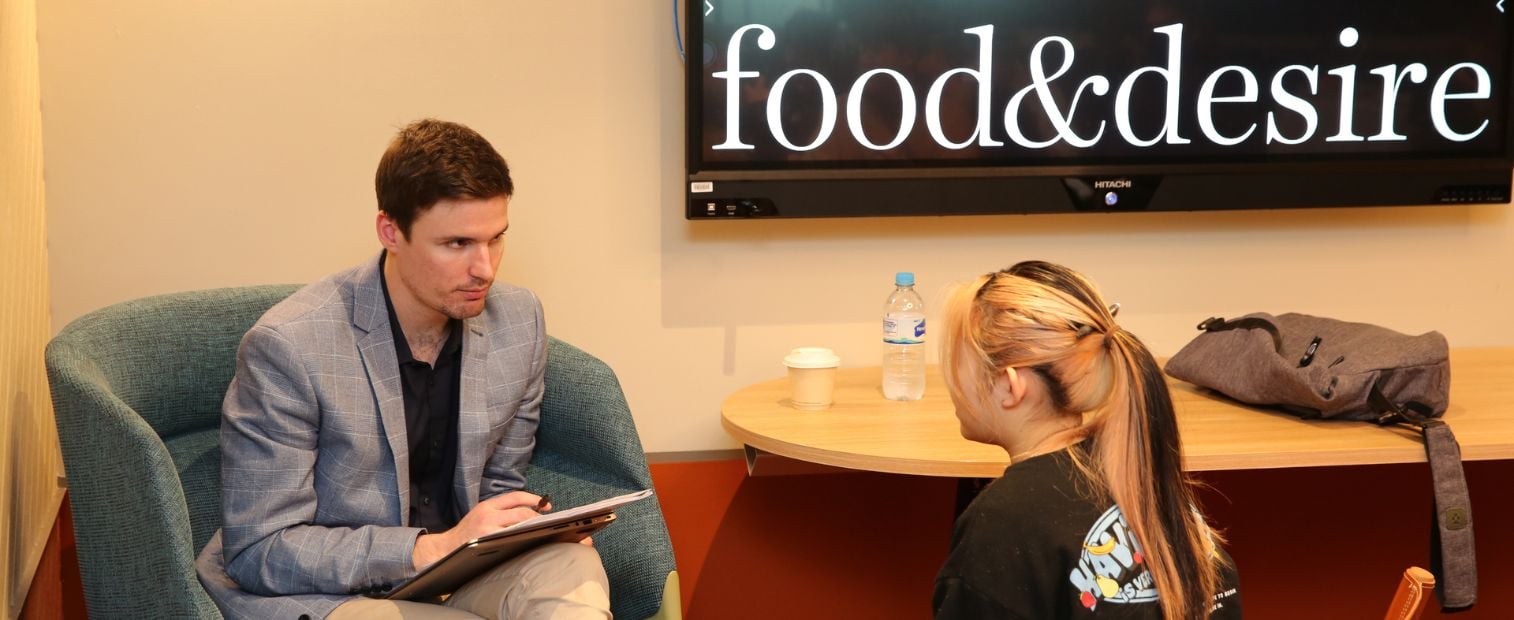 Food & Desire's Chris Young interviewing an Angliss student
Two weeks later, the successful students were given their accreditation lanyards, and branded uniforms and set out to Flemington Racecourse for the prestigious Lexus Melbourne Cup Carnival, to service the events as front-of-house staff, offering guests drinks, delicious canapés, and information about the food and drinks they were serving.
Diploma of Hospitality Management (SIT50416) student Nu Thao Nhi Ton said, "Today I feel excited as it will be busy with a lot of customers. This experience will allow me to have more exposure to such events. I think I'll go on to do another one like this."
While student Yufu Tsuchiya, also studying Diploma of Hospitality Management (SIT50416), would not be talking to customers as much as she would in her normal day-to-day job, she would just enjoy the event. She said, "I love seeing customers' fashions and the adrenalin is exciting."
Stationed at the Furphy marquee in the Birdcage, was Diploma of Hospitality Management student Ayumi Matsunaga who was serving drinks and offering advice on the canapés. She said, "It's a great atmosphere, it's my first time and I'm so excited."
The Institute's Teacher of Youth Learning, Ross Baker, and Program Leader of Hospitality & Youth Learning Sophie Seeger, supported the students through the proceedings from when they were first interviewed, to their last shift at Flemington.
"The partnership with Food & Desire has given our hospitality students a wonderful opportunity to learn from the best, at one of Melbourne's biggest and most prestigious events. Each student was supported every step of the way and we expect to see them race toward a great future in hospitality," said Sophie.
This world-class event is just one of the many great opportunities that's available to Angliss students, and definitely one that they can add to their CVs.
If you're interested in starting an exciting career in hospitality, applications are open for the February intake. Visit our website to enrol or contact us at +613 8595 5334 or at enquiry@angliss.edu.au
PUBLISHED 11 NOVEMBER 2022