What happens when you don't have to choose?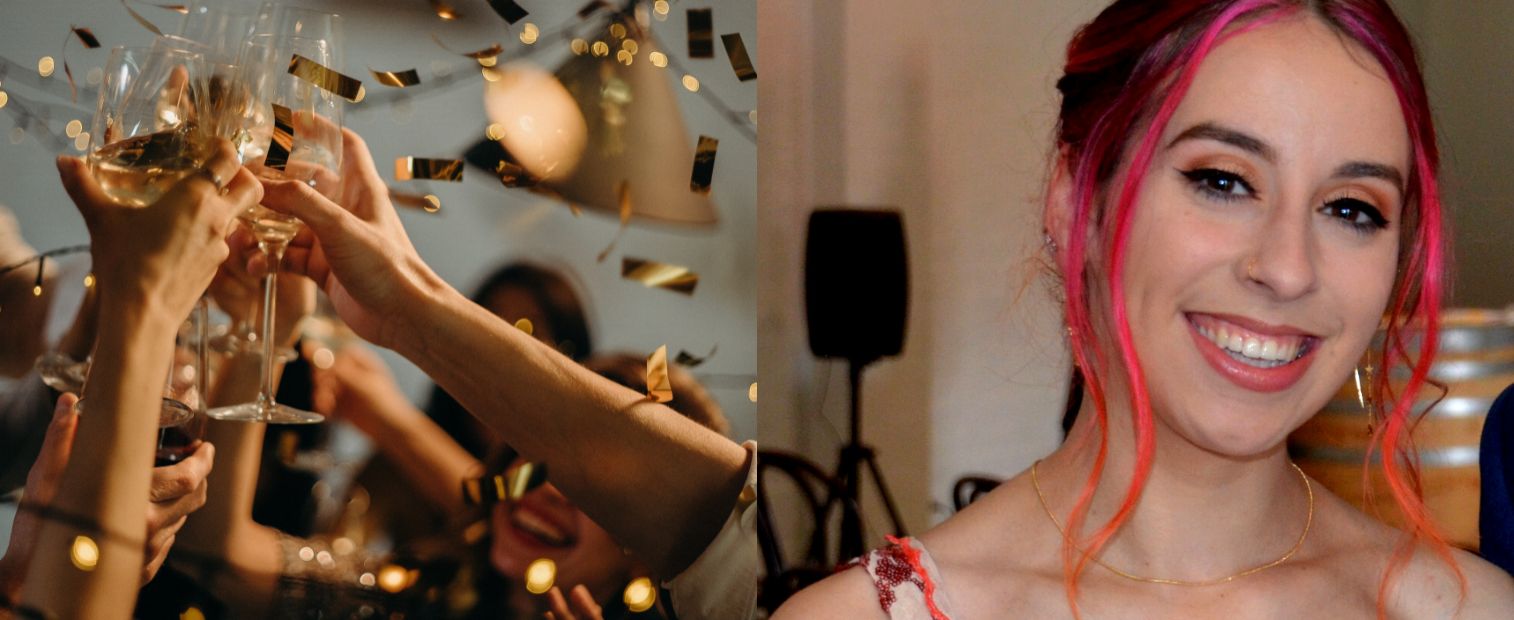 It can be tricky to imagine how far you can take your passion and qualification. For Angliss events student Taylor Daniells she's combining her passion for planning unforgettable events with her love of aerial arts.
By day Taylor works at a restaurant and function venue in Docklands. As a Restaurant and Events Manager, no two days are the same for her. The role allows her to be a part of people's milestones but also sharpens her events technical skills she works so hard on mastering through her Bachelor of Event Management program.
"Weekdays usually consist of managing restaurant operations, which involves managing bookings for the restaurant and communicating with event clients. This includes taking payments, writing event schedules and invoices, organising food and beverage menus, answering many emails and more!"
"Closer to the weekend, I often run functions in our upstairs event space. I've worked on weddings, birthdays, work celebrations, baptisms and engagement parties."
"[On event day] It starts with setting up the space according to our schedule and floor plan, laying out bonbonnieres and organising the seating charts. Then we prep the bar, lay out menus and tidy before our guests arrive. Our mission is to create a night they will all remember fondly."
It's no secret when you're in the business of orchestrating joyful moments, it can be demanding, but of course rewarding as well.
"My favourite part is the friendships I have made within the workplace. Working long hours and in events can be tiring, but we're always forming great memories along the way. I also love watching our clients enjoy the event that we have worked with them for so long to create."
Before dipping her toes in events, Taylor had previously completed a couple of VET Hospitality courses at Angliss. The next couple of years that followed, she pursued other interests and took her time to figure out her next steps.
"I had been studying creative and professional writing and journalism at a different university for two years when I realised it was something that didn't bring me joy. I then deferred for a year and started working in events for a few years, and I realised that it was something I enjoyed doing. When I looked into Angliss and compared it to other universities, I realised the course is far more tailored to the type of work I was hoping to do."
Throughout her academic career in Angliss, Taylor has immersed herself in student opportunities and worked in the industry. However, the chance to combine events and aerialist arts finally presented itself this year, leading her to one of her proudest moments.
"This year, I began working with La Folie Championships, a circus competition that offers aerialists of all types the opportunity to perform in front of a live audience. It was quite frightening at the start. I had never met the team behind this amazing competition, but I learnt that sometimes it's a fantastic choice to step out of your comfort zone as you may experience things you never thought possible."
If you're like Taylor, and love events but not quite sure where to begin, here's where you can start.
"I highly recommend volunteering at various events: conferences, expos, festivals, music events etc. By doing so, you'll know if this is the right path for you and determine what niche of events you are interested in!"
Published 18 July 2022