Free TAFE graduates ready for experience industries
The Hon. Gayle Tierney MP, Minister for Training and Skills and Higher Education, visited William Angliss Institute today to congratulate students completing Certificate III in Hospitality and Certificate III in Tourism.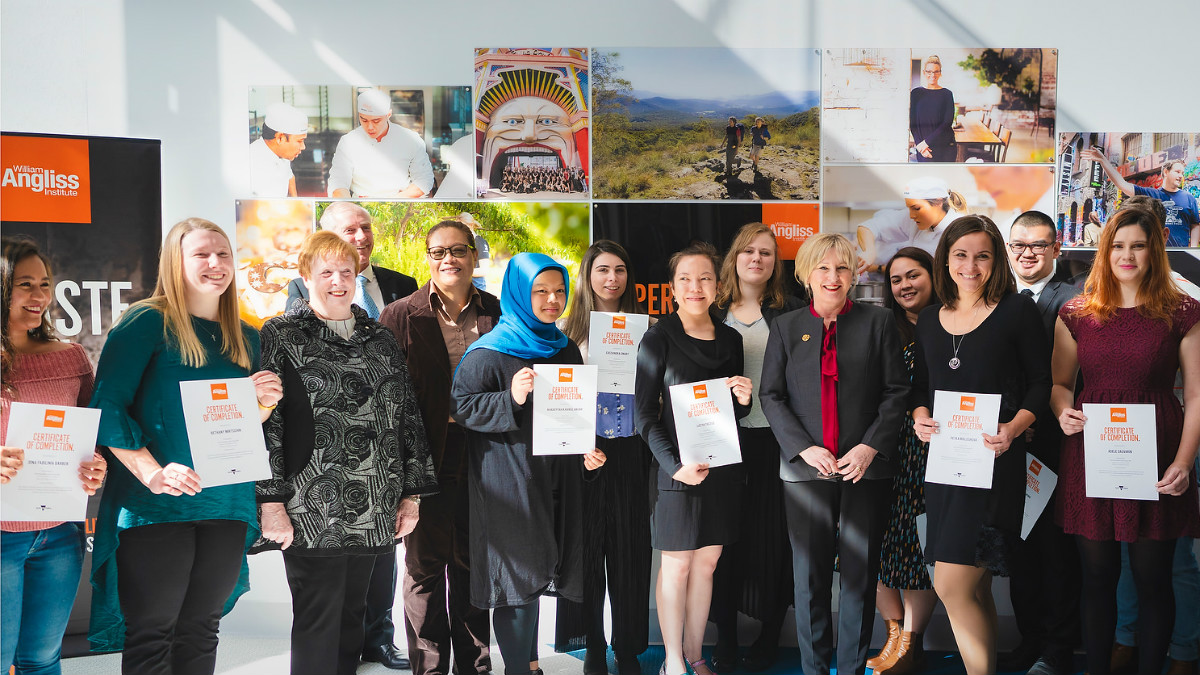 These students are part of the first cohort to begin graduating from their courses following participation in the Victorian Government's Free TAFE initiative.
The Free TAFE initiative aims to reduce the financial barrier for students wanting to train in courses that lead to jobs in demand from Victorian employers.
The experience industries remain a growing area for jobs with graduates expected to secure roles across the hospitality and tourism sectors over the coming weeks.
More than 25,000 students have commenced Free TAFE courses, driving a 92 per cent increase in commencements in these courses compared to the same period in 2018.
The Victorian Government recently announced $11.7 million to accommodate the strong student demand for the Free TAFE program.
William Angliss Institute currently has five Free TAFE courses on offer:
Certificate III in Hospitality
Certificate III in Tourism
Certificate III in Commercial Cookery
Certificate II in Retail Baking
Certificate II in Meat Processing (Food Services)