What to look forward to during Stress Less Week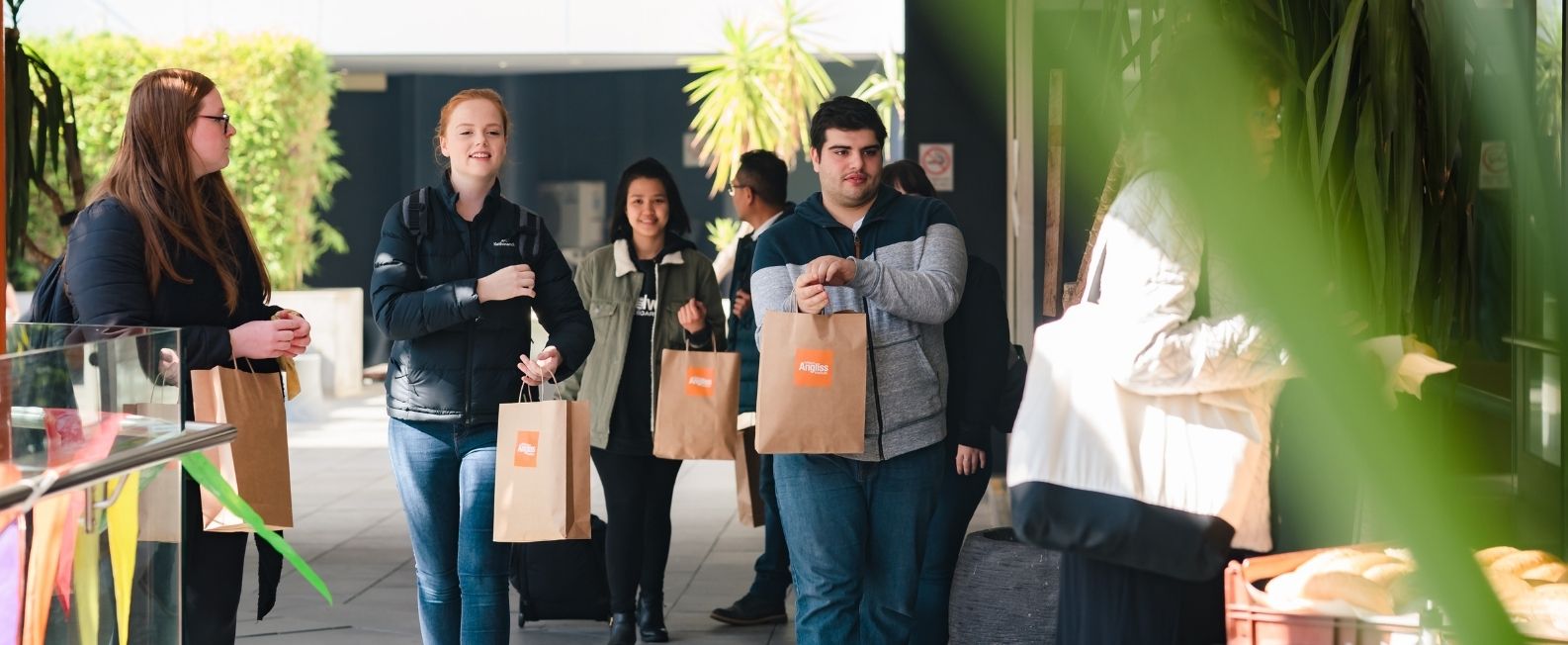 We're getting close to the halfway point of 2021 and as we get into the groove of campus events, practical classes, assessment and more, it's not unusual to be feeling a bit overwhelmed! To help students ease through the start of the new term, the Student Services team has organised an array of fun and relaxing activities throughout Stress Less Week.


Monday
We're kicking off the first day of Stress Less Week with a free meal at The Bistro. Be it the Wagyu Beef Burger or their Roast Pumpkin and Blue Cheese Pizza - a free dinner has never been this good!
Know the signs of stress before it hits you with our stress management workshop. Get the tools to recognise the relationship between stress, anxiety and how you can manage it before it takes over. We'll also teach you different ways to stay motivated in your studies and work.
Register for Stress Management Workshop
Grab your dancing shoes and join a free dance class at Salsation! Salsation is a fun, addictive and functional dance workout. You'll learn the art of moving to world rhythms while getting fit! Each 60-minute class is carefully crafted by a licensed Salsation Instructor to improve overall strength, flexibility and increase the body's range.
Register for a Salsation Class
Tuesday
Have you been feeling tense around your shoulders from staring at your laptop or carrying your chef kit all day long? Head over to the Student Lounge at 12:30 PM for a free massage!
Wednesday
Want to find a better way to relax than bingeing hours of Netflix? At this Stress Less Week workshop, we'll work together to come up with a self-care plan and explore the best ways to manage stress when you're at home or campus.
Register for Self Care Workshop
Thursday
We're wrapping up Stress Less Week on a fluffy note with Live with Zest founder Roz Rimes and her two Labradoodles Flash and Rafa! Research has shown Canine-Assisted Wellbeing activities can reduce stress, increase positive emotions and more. You can join in the fun at The Student Lounge.